Booth Volunteers Needed!
To volunteer contact:
Laleña Janke
lalenaskye@gmail.com
Date:
Saturday, March 4, 2017
Time:
10:00 AM – 5:00 PM
Place:
PETCO Park
100 Park Blvd, San Diego, CA 92101
map
HIGHLIGHTING STEM EDUCATION IN SAN DIEGO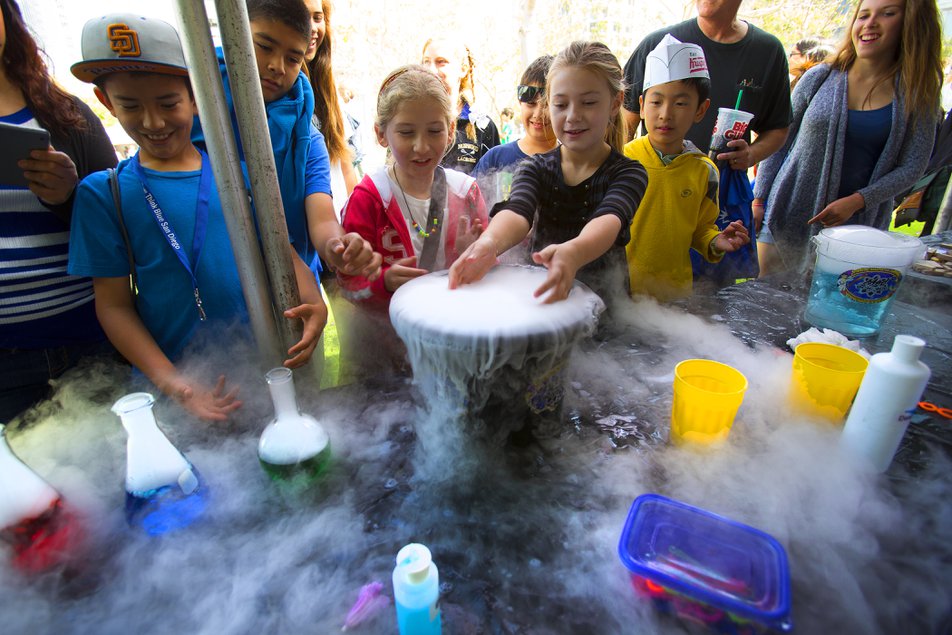 The San Diego Festival of Science & Engineering kicks off with its largest event EXPO DAY, a daylong celebration at PETCO Park on Saturday, March 4, 2017 from 10am to 5pm. EXPO DAY is the Festival's signature event, with more than 130 local businesses, corporations, and organizations providing interactive, hands-on science, technology, engineering and math exhibits and activities to budding K-12 science lovers. The fun continues with Festival Week (March 5-12) – eight days of learning, interaction and behind-the-scenes opportunities for pre-k through grey! Students, families, young professionals, passersby are all invited to join us for Festival Week to ignite their passion for STEM education.
All events are free and open to the public, unless otherwise noted.
**IN 2016, 65,000+ KIDS, PARENTS, SCIENTISTS, EDUCATORS AND COMMUNITY MEMBERS PARTICIPATED THROUGHOUT THE WEEK, AND MORE THAN 24,000 CHILDREN, PARENTS AND STEM ENTHUSIASTS ATTENDED EXPO DAY AT PETCO PARK.